I am so new to all this and I am going to be moving stuff around so please bare with me ... thanks
I am adding all the recipe here and I am going to change things around to make it wasier to view and read. I have so many Make your own recipes ... lol.. I am going to maybe add a page and have it stricty Make your owncleaners , healh and beauty etc.
Here a link to help be Frugal ..
http://thefrugalfreegal.com
I make my own and leave it powder form ... I make one batch last lasts 1 year ... 2 boxes of Borax > 2 boxes of Washing Soda and 4 bars of Fels Naptha or Ivory < whichever is cheaper > and 2 boxes of baking soda < the small ones > Mix it all together in a WELL washed Cat litter container & 27 lbs each > and I mix before each time I use .. 1 tblsp per load < 2 if a dirtier load and also I use 1/4 cup vinegar for Fabric Softener > I use spray bottle with a mixture of 1/2 liquid fabric softener < from dollar store > and 1/2 water for the dryer > 4 squirts does thd trick ... in the winter I use the dryer sheets as well but cut them in 1/4 and use 1 in the dryer.. The laundry soap lasts 12 months < normally > and the fabric softener lasts abut 5 months .. we have bought stain remover for really tough stains but normally take 1/2 tsp of the powder and add water to make paste works great
http://www.livingonadime.com/
Homemade Sports Drink Recipe #1
10 tbs. sugar (5/8 cups or 120 grams)
.75 tsp Sea salt (4.2 grams) or Morton's lite
1 package of unsweetened Koolade mix for flavor
Water to make 2 liters
Creamy Orange Shake (like Orange Julius)
1/3 cup frozen orange juice concentrate
1/2 tsp. vanilla
1/2 cup milk
5-6 ice cubes
1/4 cup sugar
2 scoops vanilla ice cream
1/2 cup water (optional)
Combine ingredients in blender until smooth. Can be kept in the refrigerator 1 day. Serves 4.
Here are some sites for recipes
http://www.bettycrocker.com
http://www.kraftrecipes.com
I got this from Thriftyfun.com
I used this thrifty recipe instead of purchasing expensive ant baits, and it really works well because the sugar draws the ants in. It only takes a couple of days to see results, and it is disposable.
You will need:
Empty plastic containers with lids (sour cream/cottage cheese container size works best)
Screwdriver
Spoon
20 Mule team borax
Granulated sugar
Peanut butter
Water
Poke 5 holes evenly spaced around the container about one inch from the top using the screwdriver.
Mix 1 cup Borax with 3 cups of sugar (good for about 6 traps). Fill each container halfway. Add water to make it soupy. Add a spoonful of peanut butter, stir. Put lid on.
Set traps. Check back in a few days and you should see results.
I got this recipe a while ago and the site I got it from I cannot find anymore.
Cream the cream cheese and butter until creamy and smooth. Add half the sugar, milk, vanilla and cinnamon. Mix until smooth. Add remaining sugar and beat until light and fluffy and creamy
Got the Recipe here : simplybeingmommy.com
Author:
A new twist on the Chicken Pot Pie.
Ingredients
1 tbsp butter, melted
1/4 tsp garlic powder
1/4 tsp black pepper
2 cooked chicken breasts, diced
1 bag (16 oz) frozen vegetables
2 cans (10 oz) cream of chicken
2 cans (8 ct) flaky butter tastin biscuits
1 tsp italian seasoning
nonstick cooking spray
Directions
Heat oven to 375.
Cook frozen vegetables as directed on the bag. In separate pan, heat cream of chicken soup according to the directions on the can.
Lightly spray muffin cups with nonstick cooking spray. Separate dough into eight biscuits; separate each biscuit into two layers. Place eight biscuit halves in sprayed muffin cups pressing to cover the sides and bottom.
Once the frozen veggies are done; drain and combine with cream of chicken soup. Add the diced cooked chicken breast, garlic powder and black pepper and combine well.
Add a little over a tablespoon of the mixture into the lined muffin cup. Place the remaining biscuit halves over the filled muffin cups and gently seal each biscuit.
Spread each biscuit top with melted butter and sprinkle with italian seasoning.
Bake for 15 to 17 minutes or until edges are golden brown.
Notes
This recipe makes 16 muffins with a little mixture left over. I'm sure if you bought another can of biscuits, you could get 24 out of it.
Got the recipe here : /www.davidlebovitz.com
Tomato-Basil Pizza
Four to six servings

I'm a big fan of pieces of roasted garlic on my pizza. But depending how juicy your tomatoes are, you want to make sure the garlic gets cooked and softened, but not charred. I often slice the garlic when using smaller tomatoes, because they cook much more quickly. With larger tomatoes, you might want to quarter the garlic lengthwise of even just slice them in half, depending on the size of the garlic. In any case, if the pieces of garlic seem to be getting too dark, either pluck them out or tuck the pieces under some of the tomatoes that are cut-side down so they don't burn.
There are various kinds of mozzarella with various moisture contents. I used fresh mozzarella, as shown, which you should blot dry before using. Depending on what cheese you use, if you're concerned about excessive moisture, feel free to use less.

2 1/4 to 2 1/2 pounds (about 1.25 kg) small-to-medium sized fresh tomatoes, sliced in half
3 clove fresh garlic, peeled and quartered lengthwise or thickly sliced
2 tablespoon olive oil, plus additional oil for the pizza
12 branches of fresh thyme, or 1 teaspoon dried thyme
1 bay leaf
sea salt and freshly ground black pepper

12 ounces fresh pizza dough

8 ounces (240 g) mozzarella cheese, sliced
One bunch of fresh basil
Parmesan cheese

1. Preheat the oven to 350ºF (180ºC).
2. On a non-stick baking sheet (or one lined with parchment paper) that's large enough to hold the tomatoes in a single layer, toss together the tomatoes with the garlic, olive oil, thyme, bay leaf, and season with salt and pepper. (I usually finds it takes a bit more salt than I think, but you can add more salt after roasting.)
3. Roast in the oven for 1 hour, checking midway during roasting to make sure the garlic isn't burning. If the tomatoes are getting overly dark on the bottom, turn them gently with a spatula.
4. After one hour, turn off oven and leave tomatoes in the oven until oven cools completely. Roasting time will vary depending on the size of tomatoes; just roast them until they've given up their juices, as shown in the picture in the post.
(Tomatoes can be roasted up to three days in advance and stored in the refrigerator. They can also be frozen in freezer bags for several months.)
5. To make the pizza, preheat the oven to 450ºF (235ºC) and place a heavy baking sheet on rack on the lower third of the oven.
6. On a lightly floured surface, roll and stretch the pizza dough into a 14-inch (36 cm) circle. Place the dough on a sheet of parchment paper.
7. Brush the dough with a thin layer of olive oil. Drain the tomatoes well (reserve the liquid for a vinaigrette or soup), then distribute the tomatoes and garlic over the dough. Put the mozzarella slices over the tomatoes, then place a dozen fresh basil leaves on top of the pizza and grate some Parmesan over the top.
8. Transfer the pizza to the baking sheet by grabbing the hot baking sheet out of the oven (wearing an oven mitt to avoid burning yourself) and slide the pizza onto the hot baking sheet.
9. Return the pizza to the oven and bake for 10 to 20 minutes (see Note), until the pizza is baked to your liking; the bottom crust should be crisp and the top should be slightly browned and bubbling.
10. Remove from the oven and strew chopped fresh basil over the top along with a generous sprinkling of additional grated Parmesan cheese.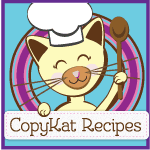 Spam Casserole < this is my Nana's Recipe >
1 can of Spam
2 Cans of Corn
1 box Elbow Macaroni
6 Hard Boiled Eggs
Milk
Salt/Pepper to tasste
You cook the noodles as per pkg. instructions / Open cans of corn and drain / Cooks eggs and slice in chunks / cut Spam in to bite size chunks /
layers ingredients as follows in a casserole dish
noodles / corn / spam / eggs / salt / pepper until all aew used and then
add milk until it is just below the top layer ...
put in oven 350 degreees for about 20/30 min until heated through and cooked.
I have added onions > Garlic > and different veggies this is a recipe you can make your own
Server warm with Salad
YUMMMMMMM- OOOO
Awesome Recipe can be used for Sugar Cake or Donuts
For the dough
1 russet (baking) potato (about 1/2 pound)
1/2 cup plus 2 tablespoons warm water
1 envelope (about 2 1/2 teaspoons) active dry yeast
1/2 cup granulated sugar
3/4 stick (6 tablespoons) unsalted butter, melted and cooled
1 large egg
1 1/2 teaspoons salt
2 1/2 to 3 cups unbleached all-purpose flour
3/4 stick (6 tablespoons) cold unsalted butter, cut into bits
3/4 cup firm packed light brown sugar
2 teaspoons cinnamon
print a shopping list for this recipe
preparation
Make the dough:
In a small saucepan combine the potato, peeled and cut into 1-inch pieces, with enough water to cover it by 1 inch and simmer it, covered, for 10 to 15 minutes, or until it is very tender. Drain the potato well, force it through a ricer into a bowl, and stir in 2 tablespoons of the water. In a small bowl proof the yeast in the remaining 1/2 cup water for 5 minutes, or until the mixture is foamy. In a large bowl stir together well the yeast mixture, the mashed potato, the sugar, the butter, the egg, and the salt, add 2 1/2 cups of the flour, and stir the dough until it is combined well. Turn the dough out onto a floured surface and knead it for 8 to 10 minutes, adding as much of the remaining 1/2 cup flour as is necessary to form a smooth and elastic dough. Transfer the dough to a buttered large bowl, turning it to coat it with the butter, let it rise, covered with plastic wrap, in a warm place for 1 1/2 to 2 hours, or until it is double in bulk, and punch it down. The dough may be made 1 day in advance and kept covered and chilled. Bring the dough to room temperature before continuing with the recipe.
Preheat the oven to 400°F. Press the dough evenly in a buttered 13- by 9-inch baking pan and let it rise, covered with a kitchen towel, in a warm place for 30 to 45 minutes, or until it is puffed. Make indentations all over the top of the dough with your thumb and scatter the butter over the dough. In a small bowl stir together the brown sugar and the cinnamon and sprinkle the mixture evenly over the dough. Bake the cake in the middle of the oven for 20 to 25 minutes, or until it is dark brown and cooked through. Let the cake cool for 5 minutes and cut it into squares.
http://www.oliveoilsource.com/page/infusing-olive-oil
Use your favorite herbs or spices to flavor oils for salad dressings, cooking, or as a table condiment. Plan ahead to let oil steep for 2 weeks.
Prep Time: 10 minutes
Total Time: 10 minutes
Ingredients:
Favorite herbs and/or spices
Sunflower, safflower, or extra-virgin olive oil
Preparation:
It is easy to make herb and/or spice infused olive oils at home. They make wonderful gifts for all occasions.
Wash and dry your choice of herb branches and lightly bruise them to release flavor. Place them in a clean decorative glass container, cover with warmed oil, and seal tightly. Leave in a cool, dark place to infuse about two weeks. Taste. If not strong enough, add more fresh herbs and let stand another week. You can either strain the oil or leave the herbs in. If you do not strain the herbs out, the flavor will become stronger as it stands, so keep that in mind.
Less strongly-flavored oils like sunflower oil and safflower oil work best to give a more prominent herb flavor. However, extra-virgin olive oil is also a good choice.
If you begin with a monounsatured oil such as olive oil or peanut oil, the infused oils should be refrigerated. These are highly perishable and can turn rancid quickly.
You can also add garlic, but remove the garlic cloves after a couple of days so as to not overpower the flavor of the herbs. If you choose to leave the garlic cloves in the oil, be sure to refrigerate the oil to avoid the threat of botulism.
Use your favorite combinations. Use the oils within two months. Use infused oils in salad dressings and marinades to enjoy full flavor.
Herb Suggestions: rosemary, thyme, basil, tarragon, summer savory, oregano, cilantro, marjoram, chervil, chives, dill, mint, parsley, bay leaf.
Spice Suggestions: cardamom, star anise, juniper, coriander seeds, nutmeg, cinnamon, cumin, cloves.
ttp://homecooking.about.com/od/condimentrecipes/r/blcon3.htm
http://maryeaudet.hubpages.com/hub/How-To-Make-Vinegar
http://www.ext.colostate.edu/pubs/foodnut/09340.html
http://candleandsoap.about.com/od/coldprocesssoapmaking/ss/sscpsoap.htm
Easy Mini Cheeseburger Pies
1 lb lean (at least 80%) ground beef
1 large onion, chopped (1 cup)
1 tablespoon Worcestershire sauce
1 cup shredded Cheddar cheese (4 oz)
1/2 cup Original Bisquick® mix
12 mini kosher dill pickles
1 medium tomato, chopped Ketchup and mustard
1 Heat oven to 375°F. Spray 12 regular-size muffin cups with cooking spray.
2 In 10-inch skillet, cook beef and onion over medium-high heat 5 to 7 minutes, stirring frequently, until thoroughly cooked; drain. Cool 5 minutes; stir in Worcestershire sauce, garlic salt and cheese.
3 In medium bowl, stir baking mixture ingredients with whisk or fork until blended. Spoon 1 scant tablespoon baking mixture into each muffin cup. Top with about 1/4 cup burger mixture. Spoon 1 tablespoon baking mixture onto burger mixture in each muffin cup.
4 Bake about 30 minutes or until toothpick inserted in center comes out clean, and muffin tops are golden brown. Cool 5 minutes. With thin knife, loosen sides of muffins from pan; remove from pan and place top side up on cooling rack. Cool 10 minutes longer, and serve with garnishes.
1 (16 ounce) package uncooked rotini pasta
1 lb ground Italian sausage
1 (24 ounce) jar pasta sauce
1 (16 ounce) container cottage cheese
1 (2 1/4 ounce) can sliced black olives, drained (optional)
1 (4 ounce) can mushrooms, drained
12 ounces shredded mozzarella cheese
2 (3 ounce) packages sliced pepperoni
Preheat oven to 350 degrees. Lightly grease a 9X13 casserole dish.
Bring a large pot of lightly salted water to a boil. Place pasta in the pot, cook for 8 to 10 minutes, until al dente, and drain.
In a skillet over medium heat, cook the sausage until evenly brown, drain grease. Mix in the cooked pasta and pasta sauce. Pour into prepared casserole dish.
In a bowl, mix the cottage cheese, olives, mushrooms and mozzarella cheese.
Spoon the cheese mixture over the sausage and pasta mixture. Top with pepperoni slices.
Bake 25 minutes in the preheated oven, until bubbly and lightly browned.
1/2 cup unsweetened cocoa
4 large eggs, lightly beaten
1 teaspoon vanilla extract
1 1/2 cups all-purpose flour
1 1/2 cups coarsely chopped pecans, toasted
1 (10.5-ounce) bag miniature marshmallows
1 (16-ounce) package powdered sugar, sifted
1/3 cup unsweetened cocoa
Beat all ingredients at medium speed with an electric mixer until smooth.
Whisk together melted butter and next 5 ingredients in a large bowl. Stir in flour and chopped pecans. Pour batter into a greased and floured 15- x 10-inch jellyroll pan.
Bake at 350° for 20 to 25 minutes or until a wooden pick inserted in center comes out clean.
Remove from oven; top warm cake evenly with marshmallows. Return to oven, and bake 5 minutes. Drizzle Chocolate Frosting over warm cake. Cool completely.
Two (8-ounce) packages cream cheese, at room temperature
2/3 cup granulated white sugar
1/3 cup heavy whipping cream
1 teaspoon vanilla extract
2 1/2 cups all purpose flour
1 1/2 cups granulated white sugar
3 tablespoons unsweetened cocoa powder (not Dutch process)
1 1/2 teaspoons baking soda
2 large eggs, at room temperature
1 1/2 cups vegetable or canola oil
1/4 cup (two 1-ounce bottles) red food coloring
2 teaspoons vanilla extract
2 teaspoons white vinegar
2 1/2 cups powdered sugar, sifted lightly to remove any lumps
Two (8-ounce) packages cream cheese, at room temperature
1/2 cup unsalted butter, at room temperature
1 tablespoon vanilla extract
1. Prepare the cheesecake layer: Preheat oven to 325 degrees F. Place a large roasting pan on the lower third rack of the oven. Place a kettle of water on the stove to boil. Spray a 9-inch springform pan with nonstick spray and line the bottom with a round of parchment paper. Wrap a double layer of foil around the bottom and up the sides of the pan (you want to seal it so the water from the water bath doesn't seep into the pan). In a large bowl, use an electric mixer to mix the cream cheese- blend until it is nice and smooth and creamy. Mix in sugar and salt and blend for 2 minutes, scraping down sides of the bowl as needed. Add eggs, one at a time, blending after each addition. Finally, mix in sour cream, whipping cream and vanilla. Mix until smooth. Pour the batter into the prepared pan. Set the pan into the roasting pan in the pre-heated oven. Carefully pour the hot water from your kettle into the roasting pan (it will fill the pan surrounding the cheesecake). Pour enough water so that there is about an inch of water coming up the foil along the sides of the cheesecake pan. Bake the cheesecake for 45 minutes. It should be set to the touch and not jiggly. Remove the cheesecake from the roasting pan and let it cool on a wire rack for at least an hour. When it has cooled, place the pan into the freezer and let the cheesecake freeze completely. This can be done in several hours- or overnight.
2. Prepare the cake layers: Preheat oven to 350 degrees F. Grease and flour two 9-inch round metal baking pans (or spray with nonstick baking spray with flour). In a large bowl, whisk together flour, sugar, cocoa powder, baking soda and salt. Add eggs, oil, buttermilk, food coloring, vanilla and vinegar to the flour mixture. Using an electric mixer on medium-low speed, beat for 1 minute, until blended. Scrape sides and bottom of bowl with a rubber spatula. Beat on high speed for 2 minutes. Spread the batter evenly into the prepared pans, dividing equally. Bake 30 to 35 minutes or until a toothpick inserted in the center comes out with a few moist crumbs attached. Let cool in pans on a wire rack for 10 minutes. Run a knife around the edge of the pans, then invert cakes onto a rack to cool completely.
3. Prepare the frosting: In a large bowl, using an electric mixer on medium-high speed, beat powdered sugar, cream cheese, butter and vanilla until it is smooth and creamy (do not overbeat).
4. Assemble the cake: Place one cake layer into the center of a cake plate or platter. Remove the cheesecake from the freezer, take off the sides of the pan, and slide a knife under the parchment to remove the cheesecake from the pan. Peel off the parchment. Measure your cheesecake layer against the cake layers. If the cheesecake layer turns out to be a slightly larger round than your cake, move it to a cutting board and gently shave off some of the exterior of the cheesecake to get it to the same size as your cake layers. Place the cheesecake layer on top of the first cake layer. Place the 2nd cake layer on top of the cheesecake.
5. Frost the cake: Apply a crumb coat layer to the cake- use a long, thin spatula to cover the cake completely with a thin and even layer of frosting. Be sure to wipe off your spatula each time you are about to dip it back into the bowl to get more frosting (this way you won't be transferring any red crumbs into the bowl of frosting). Don't worry at this point about the crumbs being visible in the frosting on the cake. When your cake has a thin layer of frosting all over it, place it into the refrigerator for 30 minutes to "set" the frosting. Once the first layer of frosting is set, apply the 2nd layer. Start by adding a large scoop of frosting onto the top of the cake. Use a long, thin spatula to spread the frosting evenly across the top and then spread it down the sides of the cake too. Because you applied a crumb-coat layer, you shouldn't have any red crumbs floating around in the final frosting layer. Decorate, as desired. I recommend white chocolate shavings ). Keep this cake refrigerated.
4 5-6 ounce skinless, boneless chicken breasts
Juice of 1 large lemon (about 3 tbsp)
Place chicken breasts in a gallon-size resealable bag with lemon juice, lemon zest, olive oil and garlic. Marinate for at least 4 hours.
Place chicken breasts on cooking surface, add half of the salt, and some black pepper
cook 5 minutes; turn the chicken over, sprinkle remaining salt and add pepper as desired. Cook for 5 more minutes, until chicken is cooked through (juices run clear).
Cheesy Smoked Sausage & Potato Casserole Recipe
3 cups idaho potatoes, peeled, boiled and cut into cubes when cool, approx. 1 lb
1/2 lb Velveeta cheese, diced
1/2 cup sharp cheddar cheese, shredded
1 lb skinless smoked sausage (Eckrich is my favorite brand)
1 Cut skinless smoked sausage in half, lengthwise, and then chop into 1/2 inch "half moon" cuts. Cook in a frying pan for about 15 minutes, turning frequently to SLIGHTLY brown.
2 Meanwhile, put cooked & diced potatoes in 2 quart casserole. Add cooked meat and give it a gentle toss.
3 Mix all remaining ingredients (except for shredded cheddar cheese & the paprika) in a saucepan over medium heat until warm, melted and smooth. (Use a whisk and stir constantly.).
4 Pour white/cheese sauce over potatoes and meat. Sprinkle shredded sharp cheddar cheese on top, and then sprinkle paprika evenly over the top.
5 Bake in preheated 350°F oven for 35-45 minutes (watch, until golden brown on top).
6 NOTE: You can substitute: 1/2 lb. hot dogs, sliced into 1/2-inch slices OR 1/2 lb. ham diced into 1/2-inch dices OR 12 oz. can of Spam diced into 1/2-inch dices, instead of the smoked sausage.
MELT IN YOUR MOUTH CHICKEN
So much better than fried!!! Melt in Your Mouth Chicken Breast
Spread mix over chicken breasts, bake at 375 45 mins -delicious
Melt a stick of butter in the pan. Slice one lemon and layer it on top of the butter. Put down fresh shrimp, then sprinkle one pack of dried Italian seasoning. Put in the oven and bake at 350 for 15 min. Best Shrimp you will EVER taste:
Sweet Garlic Chicken - So Easy and Addicting! Make it while you can... they'll outlaw this as a controlled substance soon :)
4 Ingredients: Chicken, Garlic, Brown Sugar and Olive Oil. (measurements vary on taste - recipe I used is in the comments)
Saute the Minced Garlic with the Olive Oil until soft, then remove from heat and stir in the Brown Sugar.
Pour that mix over the Chicken and Bake (uncovered) for 15-20 minutes at 450 :)
Quick and Easy - Everyone will eat this... maybe even a vegetarian :)
Recipes Makes: 4 Servings
4 boneless skinless chicken breasts
4 tablespoons brown sugar
additional herbs and spices, as desired
1 - Preheat oven to 450°F Line a baking dish or cookie sheet with aluminum foil and lightly coat with cooking spray or lightly brush with oil
2 - In small sauté pan, sauté garlic with the oil until tender.
3 - Remove from heat and stir in brown sugar. Add additional herbs and spices as desired.
4 - Place chicken breasts in a prepared baking dish and cover with the garlic and brown sugar mixture.
5 - Add salt and pepper to taste.
6 - Bake uncovered for 15-30 minutes, or until juices run clear. Cooking time will depend on the size and thickness of your chicken.
I've had lots of compliments on these over the years, and many people now have this recipe and it's the only one they use!
Put water and yeast in large mixing bowl and add next 4 ingredients. Beat with dough hook until well blended. Add 3 1/2 to 4 cups flour and mix until soft dough forms (should not be sticky). Put out onto floured board and knead a few times until smooth. Place in greased bowl, cover with plastic wrap and let rise in warm place approx. 45 minutes. Punch down and turn out onto floured board. Shape into 12 rolls and place in greased 13x9 in. baking pan. Let rise again about 30 minutes. Bake 350 for 20 minutes. Brush tops of rolls with butter. Recipe is easily doubled
Red Lobster Cheddar Bay Biscuts
Sylvia Thornton-Snydstrup
Red Lobster Cheddar Bay Biscuits. This IS the recipe
1 pack buttermilk biscuit mix (I used Bisquick, about 1 1/2cups)
1 1/2cups shredded cheddar cheese
1 tbsp oregano (you can omit or use less)
1. Preheat oven to 400F. Spray cooking sheet with non-stick spray.
2. Put biscuit mix, cheese and milk in a bowl and mix well to form a sticky dough.
3. Using spoon, drop lumps of dough onto cookie sheets 1.5in apart. Bake for 10min.
4. In a bowl, melt butter and mix with oregano and garlic salt.
5. When the timer goes off, take them out and brush with butter mixture and bake 5min at 400F and another 5-6min at 350F.
2 pounds boneless/skinless chicken breasts
2 cups flavored bread crumbs
1 jar of your favorite pasta sauce
Pre-heat your oven to 350 degrees.
In the bottom of a 9×13 pan (or bigger if you have lots of chicken) spread a thin layer of sauce and set aside.
Place the chicken in a zip-top bag. Pound it out into cutlets. I had 3 large chicken breasts and each breast gave me about 3 pieces of chicken.
Mix the egg and milk in a shallow bowl.
Add the bread crumbs to a shallow bowl.
Pour about 1/4 inch deep of oil into a frying pan. When it's hot dip the chicken in the egg then the bread crumbs. Fry on both sides until brown. (You do not need to cook them all the way.) Add the chicken to the baking pan.
Brown all the pieces of chicken. Pour the rest of the sauce over each piece of chicken.
Cover with foil and bake for 20 minutes.
After 20 minutes, remove the foil and add the mozzarella cheese. Bake uncovered for about 15 more minutes or until the cheese is melted.
1) The classical : lemon/cucumber:
Mix in a pitcher: 10 cups of water + 1 cucumber and a lemon, thinly sliced + 1/4 cup fresh finely chopped basil leaf + 1/3 of finely chopped fresh mint leaves. Leave in the refrigerator overnight before serving.
2) The granite : Strawberry/Lime or Raspberry/Lime
Mix in a pitcher : 10 cups of water + 6 strawberries / 0r Raspberries and one thinly sliced lime + 12 finely chopped fresh mint leaves. Leave in the refrigerator overnight before serving.
3) The digestive : Fennel/citrus
First: infuse 1 to 3 grams of dried and crushed fennel in 150 ml of boiling water for 5-10 minutes. Allow to cool.
Mix in a pitcher: 10 cups of water + lemon juice (put the leftover lemon in the mix) + a small thinly sliced orange + 12 fresh chopped mint leaves + the infusion of fennel seeds. Leave in refrigerator overnight before serving.
4) The antiOX : Blackberry/Sage
Note that a part from the berries, sage leafs is the herb that has the highest antioxidant content.
Mix in a pitcher : 10 cups of water + 1 cup of blackberries that have been very slightly crushed + 3-4 sage leaves. Leave in refrigerator overnight before serving.
5) WATERmelon : watermelon/Rosemary
Mix in a pitcher : 10 cups of water + 1 cup of watermelon cut into cubes + 2 rosemary stems. Leave in refrigerator overnight before serving.
6) The exotic : Pineapple/Mint
Mix in a pitcher : 10 cups of water + 1 cup of pineapple cut into cubes + 12 fresh mint leaves finely chopped. Leave in the refrigerator overnight before serving.
7) The traditional : Appel/cinnamon
Mix in a pitcher : 10 cups of water + 1 cup of apple cut into cubes + 2 cinnamon sticks + 2 teaspoon of ground cinnamon. Leave in the refrigerator overnight before serving.
8.) The zingibir : Ginger/tea
In advance: heat 1 teaspoon of ginger in two cups of tea, let it cool down.
Mix in a pitcher: 10 cups of water with two cups of the ginger tea + 4-5 pieces of fresh ginger cut into cubes. Leave in the refrigerator overnight before serving.
Soak a hand towel in fabric softener. Squeeze out any remaining drops from the towel. Hang it over a chair (or outside on a clothes line) to dry. You must make sure it dries completely! After the towel dries you just throw it in your dryer along with clothes and use it as a dryer sheet for 40-50 loads before soaking again
Homemade Dishwasher Detergent
5 packets unsweetened lemonade mix, or around 1/6 cup citric acid (see note later)